These are the people that work
with me to ensure the success
and safety of our expeditions .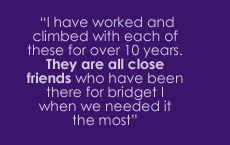 My fitness is being monitored by Professor Clyde Williams and Ian Rollo who work as part of the Sports Research team at Loughborough University, this is overseen by Professor John Feehally a consultant Nephrologist at the University Hospitals of Leicester.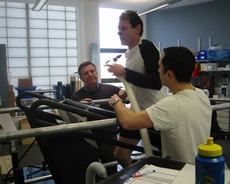 Additional advice has been given by Chris Imray a transplant surgeon and mountaineer who has summited Mount Everest and Dr David Hillebrandt an expedition doctor and medical advisor. Also my own transplant surgeon Hany Riad, Manchester Royal infirmary, has been involved at every stage.
Recently Pete Mcnight kindly offered his support, he is a strength and conditioning coach, based at Loughborough University, with the English Institute of Sport. Pete trains and coaches Olympic athletes and is helping to build and improve my overall strength.